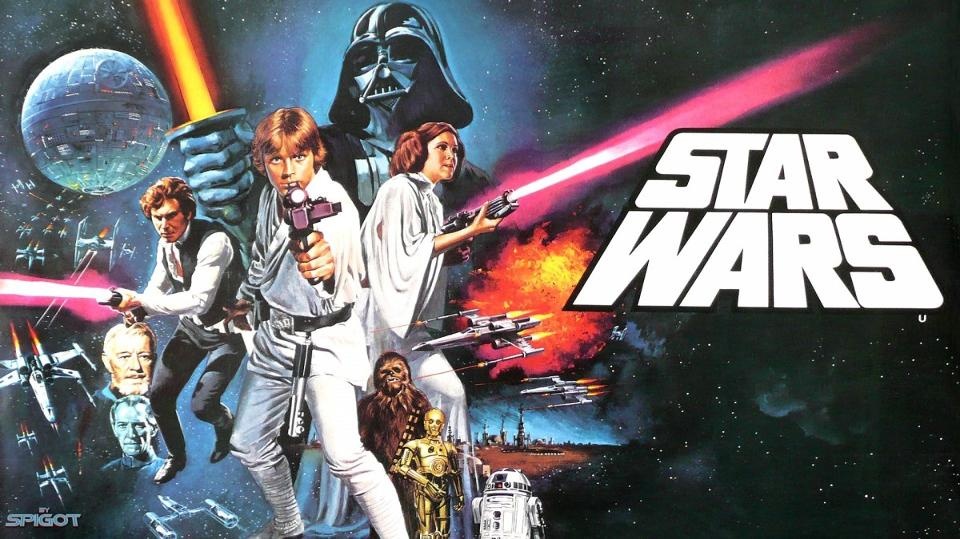 Film #6 in FilmExodus' AFI 100 Movies
Every Thursday FilmExodus does a review/analysis of a different cinematic masterpiece from AFI's 100 Movies 2007 updated list. For a complete overview and how you can participate, click here.
On April 1st, I watched Star Wars for the first time. No this isn't a belated April Fool's joke. I did not watch a single episode of Star Wars until I was a young adult. Why would I do that? I don't know. Everybody had always claimed Star Wars as being the greatest possible film on Earth (it's not by the way). Sure, I understand that it's hugely significant in how blockbusters are today, and without it what would Hollywood look like? So that's why I avoided the film for as long as possible. But then I saw The Force Awakens in theaters and thought "You know what, this film isn't so bad. Maybe one day I'll watch the original trilogy". Well the first two days of April is when that happened.
Star Wars is a pretty good film. I might have suffered since I had to watch the Special Edition of the film (oh, another reason was I was holding out for the original cuts of the trilogy, as I wanted to see it in its original form.. ha, like that'll ever happen). However, if there had never been any sequels to Star Wars I think the film wouldn't be so cherished as it is today (again, this is just me).
Both of the sequels are in my opinion far superior, but they both owe everything to this film. It is a technical wonder, and Harrison Ford is amazing as Han Solo. I was actually surprised that Yoda wasn't in it because I assumed he was in every episode of the original trilogy.
I'll quit with my kind of review/thought piece on the film now, and if anyone has questions to ask me, they can do so in the comments. Watching Star Wars and the next two episodes didn't get me super pumped for every film coming out in the next twenty years or the various other comic and novel projects lined up, but I do view this series in a new light. That's got to count for something right?
I don't really have a favorite seen from Star Wars, so instead I'll leave you with a bit of comedy provided by Bad Lip Reading in the form of their take on Luke's training in The Empire Strikes Back:
Some articles related to Star Wars worth checking out include Roger Ebert's review, The Big Event "Star Wars" and the Coronet in 1977: An oral history, and Star Wars' First Days of Shooting, Part 1: The Original Trilogy.