So many different sights to see.
Now that the summer movie season has come to a close, it's now time for us nerds and pencil neck sacks of flesh to set out sights on something else: The fall season of movies. This is when studios bring out their big guns for awards season, festivals go into full swing and swooning, 20 year old dipshits on twitter get into dick measuring contests over how woke they are on certain films and all the good stuff you want to see won't be playing in your area until two months from now.
So yea, business as usual. But ultimately, we do get good movies in this period whether you want to use the term "Oscar Bait" or not. And in anticipation, I'm going to rattle off the ten films I'm looking forward to the most this season. Buckle in, boys and girls.
Ad Astra.
For such a high profile picture considering the talent involved, information has been mum on James Gray's Ad Astra. This space epic, also co-written by Gray and starring Brad Pitt, has Pitt's character going on a journey into the further reaches of space to search for his father (Tommy Lee Jones), who disappeared years ago. With a strong cast that includes Ruth Negga and Donald Sutherland + the talents of composer Thomas Newman and DP Hoyte van Hoytema, the film is looking to premiere for a limited release on Christmas Day, with a presumably wide opening on the 11th of Janurary. Time will tell if it'll do well or wind up getting lost in the awards flurry (not to mention budding heads with Damien Chazelle's First Man in terms of going to space). But with a pedigree that includes films like The Lost City of Z and The Immigrant, I have no doubt in my mind that Gray will deliver on something genuinely incredible.
Alita Battle Angel.
Shut up about the eyes already! Yeah they look weird so does that street cat that rummages through your trash at night. Anyway, I've been cool on Robert Rodriguez for the past couple of years: The last decent movie he made was Machete and that was all the way back in 2010. I want to believe in him again and his newest film, based off the similarly titled manga by Yukito Kishiro, might just be the ticket. Originally a James Cameron project before he got caught up in doing Avatar sequels (he's still staying on as producer and co-writer), the film tells the story of a robot girl (Roza Salazar) trying to find her place in a dangerous world and the relationships she has with a kindly scientist who saved her (Christoph Waltz) and a young man (Keean Johnson). Despite the notable delay from July to December 21st, I have a strange amount of hope for this. And at the very least, it'll look amazing.
Climax.
I've never seen any of Argentinean provocateur Gaspar Noe's films but I guess it wouldn't hurt to start somewhere. And I suppose what better way to do it than with his upcoming horror/musical/dance film Climax? The film made a big splash at the Cannes Film Festival this year between its unexpected showing and the film itself, which received acclaim for its furiously insane stylistic choices and increasing escalation of a dance party among youths in 90's France gone horribly wrong, due to some unknown patron spiking the punch bowl. No release date has been properly announced yet, but indie darling A24 has confirmed it will get a release this year. Hope it's sooner rather than later.
Dragged Across Concrete.
Similar to the situation Climax is in, it's been confirmed DAC will get a release this year but no word on when. S. Craig Zahler (Bone Tomahawk, Brawl In Cell Block 99)'s film usually find distribution pretty quickly, so hopefully his tale of two corrupt cops (Vince Vaughn, Mel Gibson) trying to make some quick cash after being laid off the force for using strong arm tactics will wind up in cinemas soon. And despite my reservations towards his first film, I anticipate this dark sounding tale of greed and police brutality like there's no tomorrow. Plus it's going to have a character in named "Biscuit" played by Michael Jai White. Biscuit! Where does Zahler come up with this shit?
The Favoruite.
I've wanted to embrace the works of Yorgos Lanthimos so badly between his razor sharp humor and off kilter vibes, but I always find his movies overlong and loose steam pretty quickly. However, it sounds like he's taking a different creative turn with The Favourite this year, a darkly humorous period drama depicting a struggle between a baroness and a cousin (Rachel Weisz and Emma Stone) in their attempts to be the titular favourite to particularly bratty Queen (Oliva Coleman) in the Royal Court. And if early reviews are any indication, it's a real hoot in addition to being a visual feast. The film is expected to start screening on November 23rd, so be on the look out if it's playing in your area.
Halloween.
Another year, another reboot/legacy sequel/etc. However, this installment looks to bring it back to basics with the help of folks like David Gordon Green and Danny McBride, of all people, by dispensing all of the sequels and making what is suppose to be a very straightforward sequel to the 1978 original. Approved and even composed by John Carpenter himself, Halloween is honestly shaping up to be one of the most promising horror flicks of the year with its brutal trailer showing off what looks like the perfect middle ground between the wonderful suspense of the originals but also the brutality on par with Rob Zombie's takes. And hey, Jamie Lee Curtis is back! That's awesome and nice seeing her get notable work after seeing her goddamn Yogurt commercials. The Shape will make his return on October 19th.
A Star Is Born.
A remake of a remake of a remake of a 1937 romantic drama of the same name sounds like a potential disaster or at the very least not my cup of tea, especially considering it involves country music. But the involvement of Bradley Cooper taking a stab at directing for the first time (because Cooper was inspired by working with Clint Eastwood on American Sniper and took this away from Eastwood when he kept on trying to do it multiple times) and de-wackifying the always eccentric Lady Gaga certainly has me interested. And sometimes, a good ol fashioned crowd pleaser is all ya need, especially with the good reviews this one's getting. This one's coming to theaters October 5th.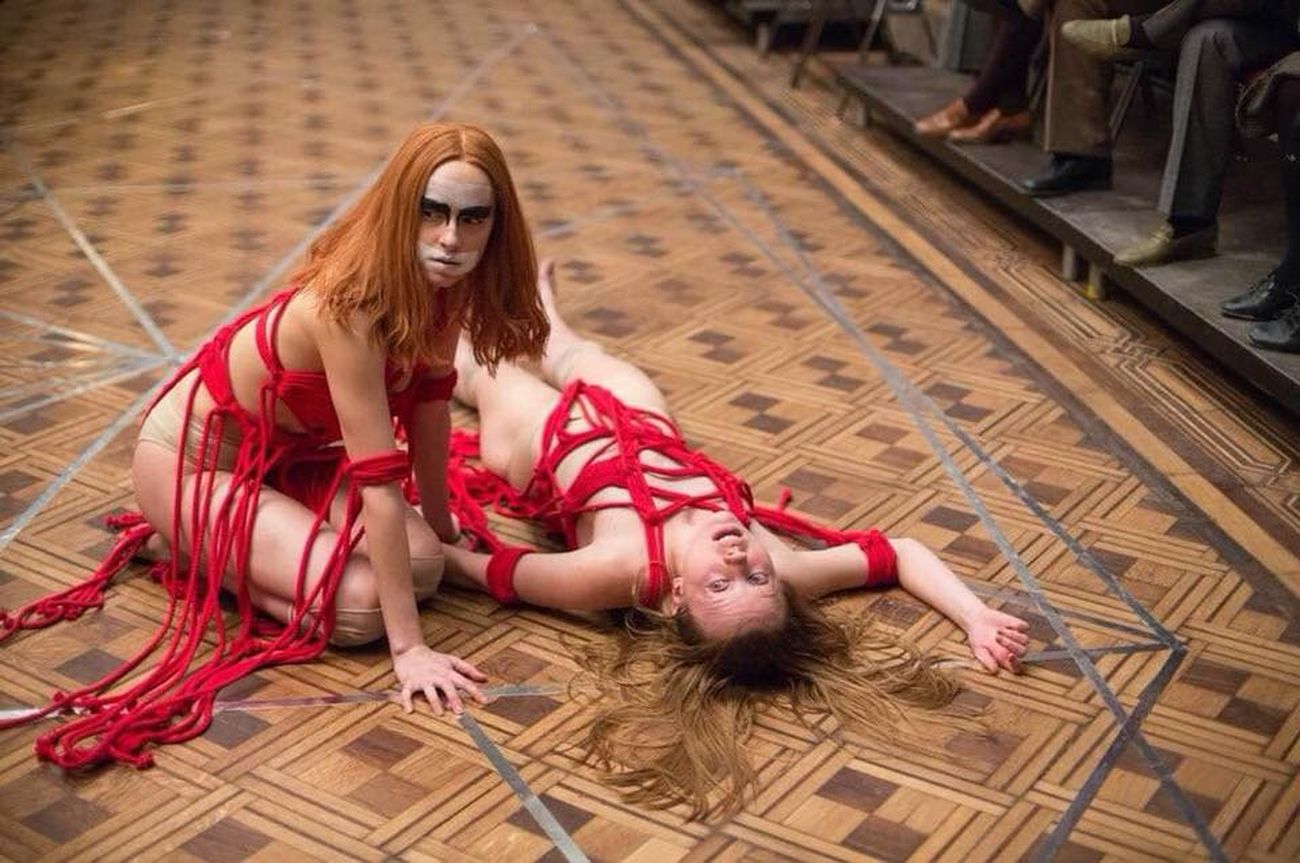 Suspiria.
Confession time: I'm not much of a fan of Dario Argento's classic ballerina nightmare. It's certainly a pretty film and has a climax up there with the best horror films, but for a film that runs around 90 minutes, it moves like molasses and barely has anything pertaining to depth. Luca Gudagino's take, on the other hand, looks to at once distance itself and pay a loving tribute to the original in the best ways, going for a completely different color schemes and shifting its focus of themes into something else. And from what's been coming out of its Venice Premiere, love it or hate it, it's certainly a film with its own bold, utterly vicious and insane identity. Expect it to hit cinemas in New York and LA on October 26th, then go wide precisely a week later on the 2nd of November.
Widows.
Have you ever seen a trailer for a movie that makes you loudly and proudly declare "That looks fucking badass!"? Because that's me every time I see a trailer for Steve McQueen (12 Years A Slave, Shame)'s upcoming adaptation of the 1980's BBC TV series of a group of women (Viola Davis, Michelle Rodriguez, Elizabeth Debicki and Cynthia Erivo) finishing up a planned robbery their husbands were doing before the men met their ends. And if you thought the cast of women was enough to sell you, you should see the full cast of which includes Liam Neeson, Jon Bernthal, Colin Farrell, Daniel Kaluuya, Robert Duvall, Jacki Weaver and more. Coupled with the fact McQueen is co-writing this with Gone Girl writer Gillian Flynn and it sounds like we've got a full time winner on our hands. The job is going down on the 16th of November.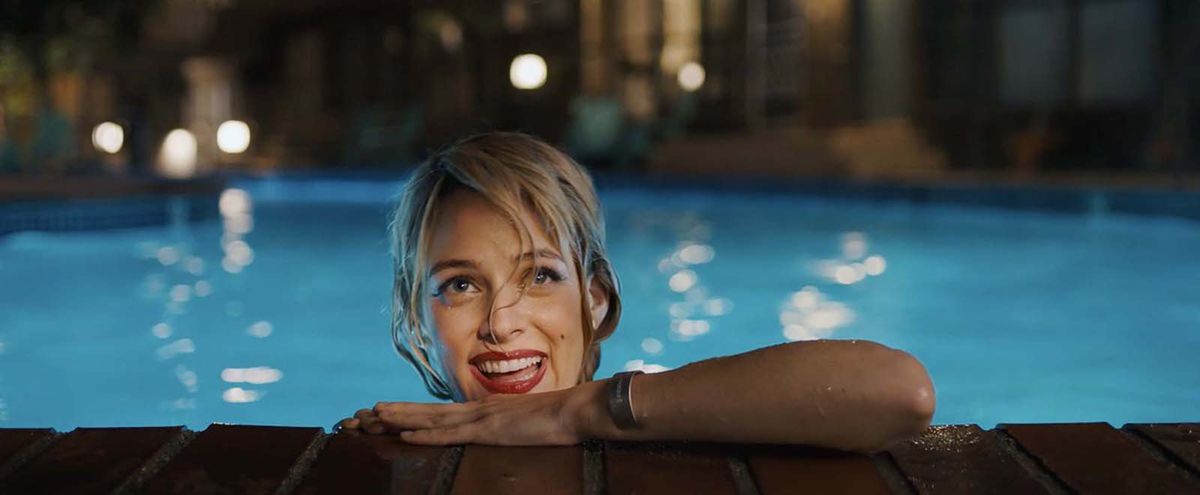 Under the Silver Lake.
Much like the aforementioned Alita Battle Angel, David Robert Mitchell's follow up to his horror smash It Follows was hit with a delay from a release in the middle of June to now the beginning of December, specifically on the 7th. It had a showing at the Cannes Film Festival back in May and the response was hilariously divisive, with comparisons being made ranging from Southland Tales to Inherent Vice in its wacky tale of a slacker/amateur detective (Andrew Garfield) trying to find out what happened to a girl he met the previous night that mysteriously vanished the next day. This then leads him on to an odyssey that spans all of LA including but limited to urban myths, billionaries, subliminal music, serial dog killers, celebrities and so much more. This'll probably be the most divisive film on this list and maybe one I might end up hating but I'm all for watching a director go all out in terms of weirdness and strangeness. Plus I'm still bitter about the delay.
So what are your choices? Because there's a lot to pick from.