I love list and I thought it would be fun to pick my favorite film from each letter of the alphabet. These are simply my favorites and doesn't necessarily mean I think they are the best. I picked them based on overall entertainment value and rewatchability factor or in some cases, the only movie I would watch again before the others with some entertainment value. Looking at you Q…
I decided to leave out horror films because I will do one for A-Z Horror Films only. Please feel free to share your favorite film from each letter as well. This time is letters V-Z and a bonus film of my favorite movie that starts with a number. Enjoy!
Part 1: (A-F)     Part 2: (G-K)     Part 3: (L-P)      Part 4: (Q-U)
 Vision Quest (1985)
By now y'all know my love for the 80's and this is a quintessential 80's flick. Matthew Modine being Matthew Modine, a sultry Linda Fiorentino, a cameo from Madonna and a fantastic soundtrack. Listening to Lunatic Fringe still gets my heart pumping to this day. It also does a solid job of creating characters and the build to the final showdown is fantastic. Schute was a beast.
Other Contenders: Varsity Blues
---
Warrior (2011)
Shakespeare meets Rocky is my favorite way to describe this drama. Nick Nolte gives one of his finest performances while Tom Hardy and Joel Edgerton hold their own. A well written drama with intense fight scenes that is engaging and moving. 
Other Contenders: Watchmen, Wayne's World, White Men Can't Jump, The Wrestler
---
X-Men 2 (2003)
I have seen 10 X movies with 7 of them being X-Men films and as much I love me some roller skating rocking good time with Xanadu, I had to go with one of the best super hero films made. It raised the bar for super hero films in the area of storytelling while still having stellar action. 
Other Contenders: X-Men: First Class
---
Young Guns (1988)
Regulatorrrrrrs! It's hard to watch this film or listen to Warren G and Nate Dog's sick beats without thinking about one or the other. An 80's all-star cast that is a fun ride. Emilio is my Billy the Kid. The final shootout showdown is one my favorite all time scenes. 
Other Contenders: None
---
Zootopia (2016)
An intelligent and poignant animated feature that delivers on the laughs and it's message. Just a well done social commentary in a kids film that people of all ages can enjoy. The DMV scene will has me rolling every single time I watch. 
Other Contenders: Zodiac
---
*Bonus Pick*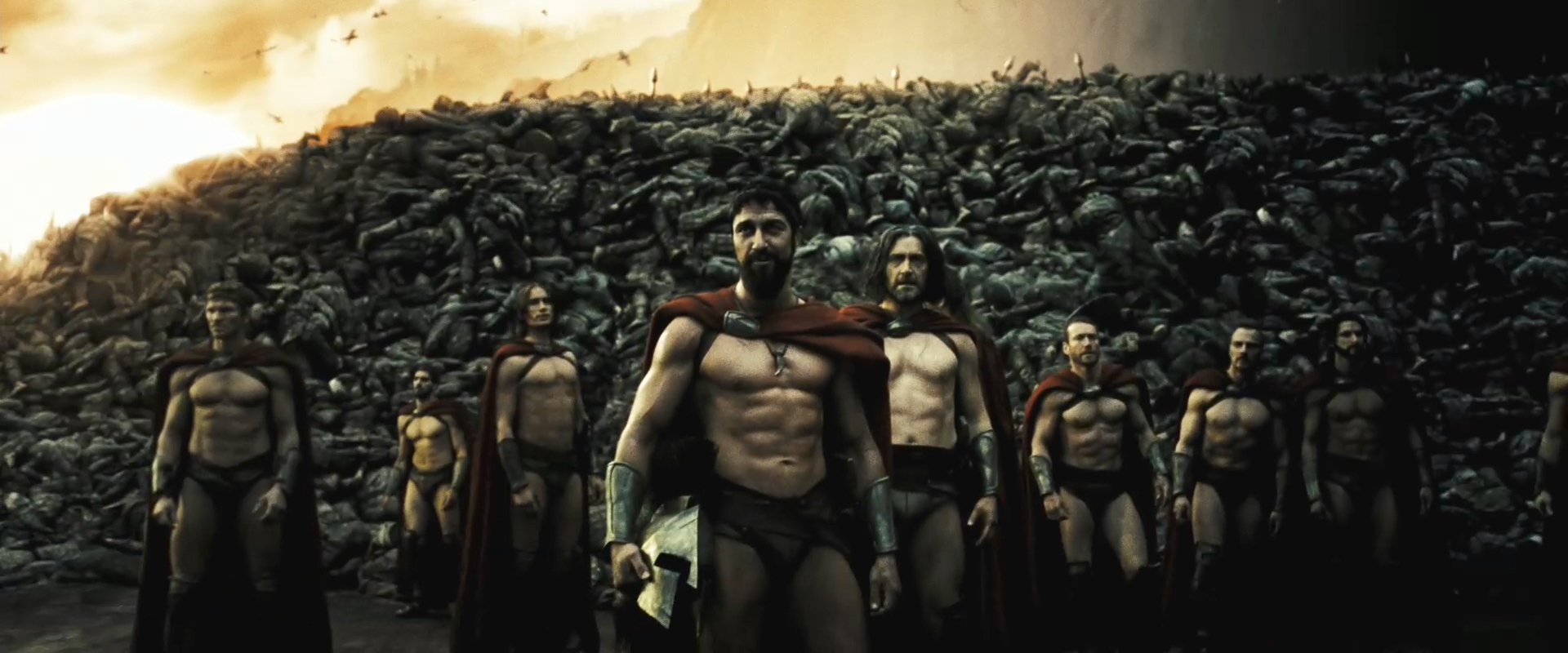 300 (2006)
A brutal and creatively fun ride with tremendous battle scenes and characters. The visuals and style are top notch in this silly over the top historical tale. Gerard Butler's performance as King Leonidas gets more cartoony with every watch but I just love it. 
Other Contenders: 21 Jump Street, 48 Hours, 99 Homes