Welcome Exiles to this week's  What's On The Grill?, the weekly mini-review corner where we get to blast about whatever we've caught recently, feasted on with our eyes as some say.
This week on the grill: A foreign revenge flick, A "classic" zombie tale, another stellar Michael Shannon performance, and a lot of Soprano's! 
Bedevilled (2010)
"A woman subject to mental, physical, and sexual abuse on a remote island seeks a way out."
4/5- A South Korean gem that is an uncomfortable journey to a person's mental breaking point and is a well done slow burn up until the revengeful final act. Yeong-hie Seo as the victim, Kim Bok-nam, makes you feel every bit of her pain and anguish to the point you are giddy when the final act gets rolling. South Korea just knows how to do drama, pain and misery extremely well.
---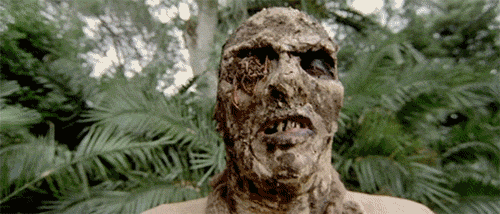 Zombie AKA Zombie 2 (1979)
Strangers searching for a young woman's missing father arrive at a tropical island where a doctor desperately searches for the cause and cure of a recent epidemic of the undead.
2/5- This is just bad. I don't get why it's deemed as a "classic" even in it's sub genre. Plain bad, silly and boring. The eye scene is the only memorable thing, aside from a couple decent shots and the score.
---
Take Shelter (2011)
"Plagued by a series of apocalyptic visions, a young husband and father questions whether to shelter his family from a coming storm, or from himself."
4/5- Michael Shannon does an excellent job of sucking you into his dread and anxiety while he just boils underneath.
---
TV Watched-
The Soprano's– Season 3 and Season 4- I stopped watching during the original airing around season 3. This show is good but extremely annoying and repetitive at the same time.
Dexter– Season 4
Parks and Rec– Season 6
---
From the 'tubes-
That's it for another What's On The Grill?, folks!
Tell us about what YOU'VE been watching lately in the comments below! Any great shows that caught you off guard or movies that rocked your world?
Sound off in the comments!