Welcome Exiles to this week's  What's On The Grill?, the weekly mini-review corner where we get to blast about whatever we've caught recently, feasted on with our eyes as some say.
This week on the grill: a near future cyber punk flick, a group trying survive in the  land of zombies, one of my all time favorites and "There was a fire fight!!". Enjoy!
---
Upgrade (2018)
"Set in the near-future, technology controls nearly all aspects of life. But when Grey, a self-identified technophobe, has his world turned upside down, his only hope for revenge is an experimental computer chip implant called Stem."
3.5/5- Took a while to get going and the parts that were fun were solid but the connecting scenes were generic. Some brutal moments which were unexpected but nothing special to see here. Worth a watch but I won't be re-watching anytime soon if ever. There are much better versions of this formula out there. 
---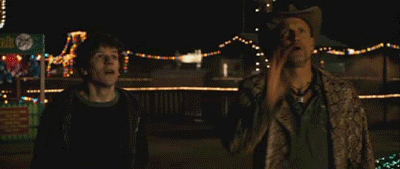 Zombieland (2009)
"A shy student trying to reach his family in Ohio, a gun-toting tough guy trying to find the last Twinkie, and a pair of sisters trying to get to an amusement park join forces to travel across a zombie-filled America."
4/5- Fun take on the zombie genre. The rules of survival was great addition and Woody Harrelson as Tallahassee was fantastic. This watch was little more of a struggle to get through this time around but I would still fight off a horde of zombies for Emma Stone. Still eager for the sequel. Also, this is Bill Murray's best performance.
---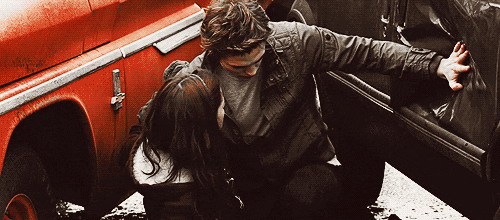 Twilight (2008)
"When Bella Swan moves to a small town in the Pacific Northwest to live with her father, she starts school and meets the reclusive Edward Cullen, a mysterious classmate who reveals himself to be a 108-year-old vampire. Despite Edward's repeated cautions, Bella can't help but fall in love with him."
3.5/5- Confession time…I love Twilight! I know. I know. It's horrible. It really is but I just love it. It's one of my guilty pleasures and I could not even begin to explain it. Acting sucks, dialogue sucks, I mean he freakin sparkles but I can't help myself. I will literally watch it every time it is on TV even though I own the dvds. IDC what any of y'all say, my love for Twilight will not waiver. Kristen Stewart is weirdly hot to me so that helps.  Gets a full 1.5 point addition for my love of this film.
---
The Boondock Saints (1999)
"Two Irish Catholic brothers become vigilantes and wipe out Boston's criminal underworld in the name of God."
4.25/5- I remember picking up the dvd case of an unknown movie from a Blockbuster wall in 2000. After reading the description on the back and seeing that Willem Dafoe was in it, I decided to take a chance. On that lonely Saturday night I fell in love with one of my favorite all time movies. Dafoe is fantastic as the peculiar, overacting FBI Agent. It's hilarious and violent. The scenes after the crime where the local detectives ineptly try figuring out the previous events and the "symbology" of it all as Agent Smecker walks them through it, just absolutely kills me. Rocco and the cat scene scene makes cry with laughter every single time. It's cheesy and a helluva lot of fun.
---
TV Watched-
What is up with all the superhero teams? It's starting to be too much. Kind of hard to root for the good guys when its 7 on 1 all the time. Need to scale back a bit and killing people off would make things a lot more interesting.
Supergirl– Finished Season 3
The Flash– Finished Season 4- 2nd half of the season was dull as was the big bad of the season.
Arrow-Season 6
---
From the 'tubes-
Nothing like 80's Saturday morning cartoons!
That's it for another What's On The Grill?, folks!
Tell us about what YOU'VE been watching lately in the comments below! Any great shows that caught you off guard or movies that rocked your world?
Sound off in the comments!