Welcome Exiles to this week's  What's On The Grill?, the weekly mini-review corner where we get to blast about whatever we've caught recently, feasted on with our eyes as some say.
WOTG? question of the week-
Do you have a movie that you thought was genuinely great and possibly one of the best ever but only watched it once and plan on never watching it again? If so, which one and why?
---
Overlord (2018)
"A small group of American soldiers find horror behind enemy lines on the eve of D-Day."
2/5- This was boring. First as a bland war movie, then it was mildly interesting with foreshadowing and then it just fell flat because I feel it didn't go far enough. I'm not a big fan of CGI in my horror and this is one where I understand it's use in certain scenes but where it could have benefited from practical effects in other ones. Also, I may just be the horror snob in me but it is an insult to B-Horror movies everywhere for this to be considered a good B-Horror movie. If Overlord had gone fully off the rails like I was hoping, I could understand the hype but nothing here was slightly good or memorable. I think this was a fun concept that was utilized to it's full potential.
---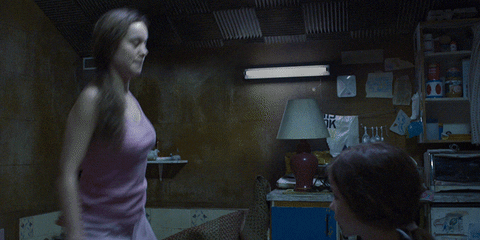 Room (2015)
"Held captive for 7 years in an enclosed space, a woman and her young son finally gain their freedom, allowing the boy to experience the outside world for the first time."
3.5/5- There was lot of good stuff here. Solid acting especially by Brie Larson and the annoying little kid. However, I don't know why I kept expecting some big twist so I found it to be pretty dull. Some of that is on me.
---
Cronos (1993)
"A mysterious device designed to provide its owner with eternal life resurfaces after four hundred years, leaving a trail of destruction in its path."
3.5/5- Interesting take on the vampire tale and a show of things to come from Guillermo del Toro in his debut film. I found myself uninterested at certain times but del Toro would always pull me back in. I definitely like his style.
---
TV Watch-
Eli Roth's History of Horror- S1, Ep 4- The Demons Inside, Ep 5- Killer Creatures
I'm really digging these. It's a fun look at the history of the some horror sub-genres and I enjoy some of the different insights.
---
That's it for another What's On The Grill?, folks!
Tell us about what YOU'VE been watching lately in the comments below! Any great shows that caught you off guard or movies that rocked your world?
Sound off in the comments!