Welcome Exiles to this week's  What's On The Grill?, the weekly mini-review corner where we get to blast about whatever we've caught recently, feasted on with our eyes as some say.
WOTG? question of the week-
When you flip someone off, are you a thumb in or thumb out person?
---
Sicario: Day of Soldado (2018)
"The drug war on the U.S.-Mexico border has escalated as the cartels have begun trafficking terrorists across the US border. To fight the war, federal agent Matt Graver re-teams with the mercurial Alejandro."
3.25/5- I feel like this was a good movie but I just couldn't get into it like the first one. I can't really put my finger on what I didn't like. Brolin and Del Toro were still really solid.
---
The Loved Ones (2009)
"When Brent turns down his classmate Lola's invitation to the prom, she concocts a wildly violent plan for revenge."
4/5- John Hughes meets Texas Chainsaw Massacre in this Australian horror flick. Even though it borrows, director Sean Bryne still gives a pretty original and updated horror film.It's just demented and fun. Robin McLeavy is devilish as the scorned prom date. 
---
Horror Noire: A History of Black Horror (2019)
"An look at the history of black horror films and the role of African Americans in the film genre from the very beginning."
3.5/5- This was a really well done look at the history of black horror that's streaming only on the Shudder streaming service. Their films, characters and actors were covered from where they came from as mindless slaves or henchmen to role players to the defined success as leads and heroes here recently. As good as this was, I feel liked there was a lot that was overlooked or glossed over. I think this would have been better as a mini-series so they could effectively cover everything. I definitely recommend this for fans of horror.
---
Dracula (1931)
"The ancient vampire Count Dracula arrives in England and begins to prey upon the virtuous young Mina."
4.25/5- Simply an influential classic lead by the brilliant Bela Lugosi. One of the few classics to intrigue me with each watch. One thing that hit me this time was the lighting focus on Dracula's eyes with the rest of his face being shadowed. 
---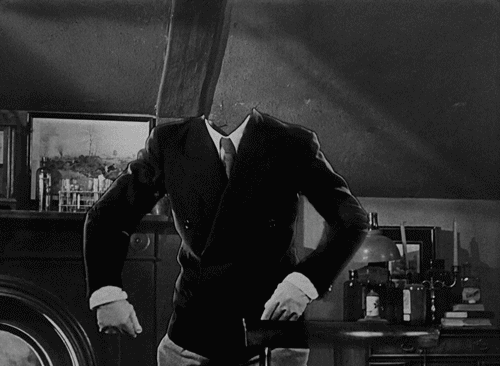 The Invisible Man (1933)
"A scientist finds a way of becoming invisible, but in doing so, he becomes murderously insane."
4/5- Two things here with this classic. Claude Rains gives a looney and maniacal performance which is still great. Second thing is I am still amazed by the special effects of this film from 1933. 
---
Enemy (2013)
"A man seeks out his exact look-alike after spotting him in a movie."
4/5- Man I just love Denis Villeneuve films. He was able to give fresh take on the doppelganger trope. This one just felt different like all his films do and Jake Gyllenhaal was pretty great playing dual roles. The hazy yellowish green cinematography was a fantastic touch. It drug a little bit here and there but overall was really solid and interesting.
That's it for another What's On The Grill?, folks!
Tell us about what YOU'VE been watching lately in the comments below! Any great shows that caught you off guard or movies that rocked your world?
Sound off in the comments!