Welcome Exiles to this week's  What's On The Grill?, the weekly mini-review corner where we get to blast about whatever we've caught recently, feasted on with our eyes as some say.
This week on the Grill: In your opinion, what is the biggest Oscar snub in history?
---
Glass (2018)
"Security guard David Dunn uses his supernatural abilities to track Kevin Wendell Crumb, a disturbed man who has twenty-four personalities."
Undecided/5- I needed some time to process this and my conclusion is…I really want another watch. I instantly loved Unbreakable and Split which is why I probably struggled with this one. I liked it but I wanted it to be better. I think that's why I want another watch because I was probably too eager for this movie once Split ended. For everything I did like, I could find something I didn't like. Some logical questions I had during the movie was somewhat explained by the ending. I had one part figured out before the movie even started but was surprised by a certain revelation. McAvoy still amazed me by how he has just thrown himself into this role and I was glad to see more of the personalities. I am not a fan of Sarah Paulson and I tried not letting that effect me but she is the worst. Everyone else was just there. It had highs but had lows. I don't f'ning know man.
---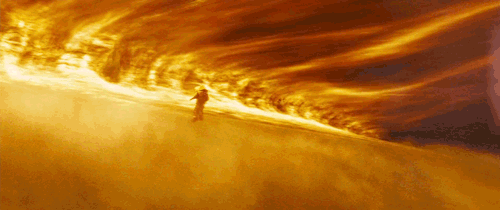 Sunshine (2007)
"A team of international astronauts are sent on a dangerous mission to reignite the dying Sun with a nuclear fission bomb in 2057."
4/5- I remember avoiding this film upon its release because I'm not the biggest fan of the tired old "doomed space voyage to save the earth" movie. I was wrong because I love this film. It's gorgeous with some great performances but my favorite aspect is the score. It's beautiful. 
---
Black Mirror: Bandersnatch (2018)
"In 1984, a young programmer begins to question reality as he works to adapt a fantasy novel into a video game."
2/5- I appreciate the idea and would like to see it done more but in an entertaining way. This was just bad all over and went on and on till I had to turn it off.
---
My Friend Dahmer (2017)
"A young Jeffrey Dahmer struggles to belong in high school."
2.25/5-I was interested in seeing Ross Lynch in the lead role here. My kids and I used to watch his Disney show Austin & Ally and Teen Beach Movie. They were cute and fun. Seeing him take on this role was neat but everything was just so boring. Nothing was disturbing or even that creepy. I was fine with the path it took of simply showing Dahmer's teenage years up until his first kill but it was so unengaging? nonengaging? misengaging? Dull is the word. It was dull.
---
The Sacrament (2013)
"A news team trails a man as he travels into the world of Eden Parish to find his missing sister, where it becomes apparent that this paradise may not be as it seems."
3.25/5- Ti West is one of those horror directors that I really want to love his films but they usually fall short for me. This is my favorite film of his so far. Yes it's a found footage film but I think West does his best work here in the real world and showing the horrors of it. Creepy and realistic. Gene Jones as the cult leader steals the show. Once he appears on screen the movie takes off.
---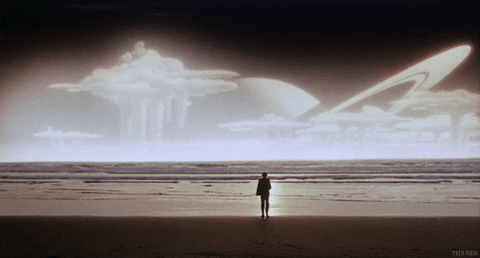 The Quiet Earth (1985)
"A man named Zac Hobson awakens to find himself alone in the world. In a desperate attempt to search for others, he finds only two who have their own agenda."
4/5- I feel like this movie only works in 1985 on a low budget out of "Hollywood" hands. Simple and gritty with striking visuals. Fucking love that ending though.
---
Hostiles (2017)
"In 1892, a legendary Army Captain reluctantly agrees to escort a Cheyenne chief and his family through dangerous territory."
3.5/5- A bleak and grueling watch with great cinematography. Bale puts on fine performance with his anger and his brooding. Some of the other performances seemed to be a little too much though. 
---
TV Watched-
The Punisher- S2, Ep 1-4
Enjoying it so far. Bernthal's grunting seems to be turned up this season though.
The Good Doctor- S2, Ep 12
Way too much time on role players here. I'm about to call it quits with this show. It's call the Good Doctor, not The Good Doctor and his Pals that no one cares about.
That's it for another What's On The Grill?, folks!
Tell us about what YOU'VE been watching lately in the comments below! Any great shows that caught you off guard or movies that rocked your world?
Sound off in the comments!