Welcome Exiles to this week's  What's On The Grill?, the weekly mini-review corner where we get to blast about whatever we've caught recently, feasted on with our eyes as some say.
WOTG?'s question of the week-
What's the scariest kids movie you have ever seen?
---
Eighth Grade (2018)
"An introverted teenage girl tries to survive the last week of her disastrous eighth grade year before leaving to start high school."
4.5/5- I'm honestly blown away by how much I loved this. Tremendous direction, score and lead performance by Elsie Fisher. Funny, uncomfortable and something pretty much everyone can relate to in one way or another. As a father, there were several times I wanted to reach through the screen and be there for Kayla.
---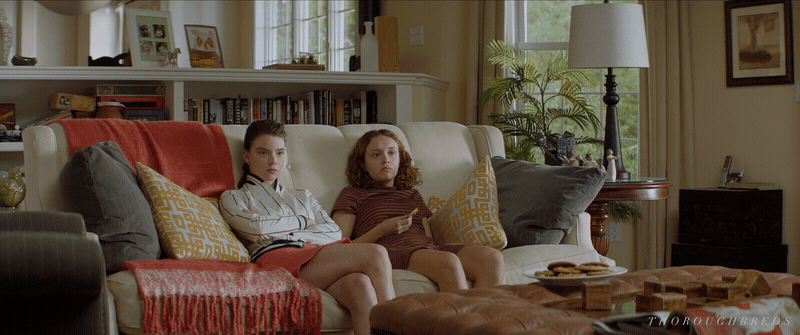 Thoroughbreds (2017)
"Two upper-class teenage girls in suburban Connecticut rekindle their unlikely friendship after years of growing apart. Together, they hatch a plan to solve both of their problems-no matter what the cost."
3.5/5- Even though I didn't really care about this overall (mainly do to the ending), Ana Taylor-Joy and Olivia Cooke do a fantastic job. They play off each other really well and just reaffirms that teenage girls are just wicked especially together.
---
The Love Witch (2016)
"A modern-day witch uses spells and magic to get men to fall in love with her."
3.25/5- If I hadn't read that this was made in 2016, I would not have believed it. This movie seems like it was plucked straight from the 60's sexploitation type horror cinema. I loved the look of this and the performances were convincing but it just wasn't my cup of tea. A little too campy and jumbled for me. 
---
TV Watched-
The Punisher- S2, Ep 5-10
A little slow but picking back up. Character development is stellar on this show. Annoys me that they fell into the "beat up the hero before you kill him" and then he escapes trope. It's just lazy.
---
From the 'tubes-
Recently discovered this band. I'm kind of obsessed now.
That's it for another What's On The Grill?, folks!
Tell us about what YOU'VE been watching lately in the comments below! Any great shows that caught you off guard or movies that rocked your world?
Sound off in the comments!