Welcome Exiles to this week's  What's On The Grill?, the weekly mini-review corner where we get to blast about whatever we've caught recently, feasted on with our eyes as some say.
This week on the grill: Cross another four of my Halloween watch list, a musical drama worthy of some award buzz, a 90's teen angst classic and a gorgeous and violent thriller.
A Star is Born (2018)
"A musician helps a young singer and actress find fame, even as age and alcoholism send his own career into a downward spiral."
4.25/5- Cooper was fantastic (should get an Oscar nom imo) and Ms. Gaga did extremely well but their chemistry together is what makes the movie. You believe their instant connection. The musical aspect is powerful. Of course that is where Gaga truly shines and makes an emotional impact. It drug a little in the middle for me and there were times when the drama felt empty. Overall a solid movie with a solid shot at at some award buzz. Hopefully this will help us see a little more of Andrew Dice Clay in more stuff. He was pretty good in his limited role. Also I have been listening to The Shallow non stop since seeing the film. Here it is for your listening pleasure.
---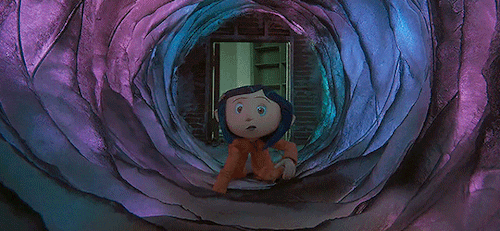 Coraline (2009)
"An adventurous 11-year-old girl finds another world that is a strangely idealized version of her frustrating home, but it has sinister secrets."
4.25/5- I would rank this as one of the creepiest movies I have ever seen and not just for a kids movie. This is a fun time. Visually stunning, gothic adventure with the stop-motion adding to the creepy factor. A must watch during Halloween season.
---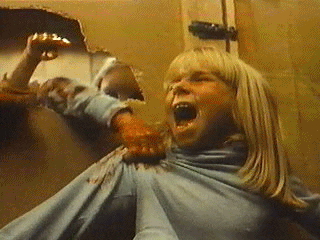 The Brood (1979)
"A man tries to uncover an unconventional psychologist's therapy techniques on his institutionalized wife, amidst a series of brutal murders."
3.5/5- Early Cronenberg that shows of his love for unsettling the viewer and his use of body horror. With a little bit of humor and some murderous little people, you are kept off balance. If you are looking for a different kind of horror movie this season, here is one to keep in mind.
---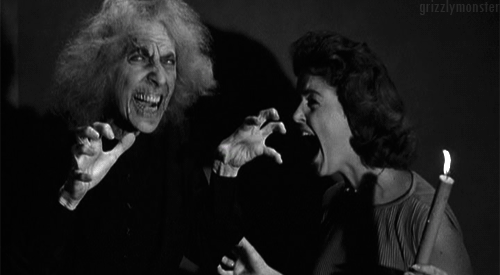 House on Haunted Hill (1959)
"A millionaire offers $10,000 to five people who agree to be locked in a large, spooky, rented house overnight with him and his wife."
4/5- Just a classic. You can feel Vincent Price's disdain and sarcasm through the screen. Just good old fashion fun that doesn't deliver a lot of scares but is entertaining.
---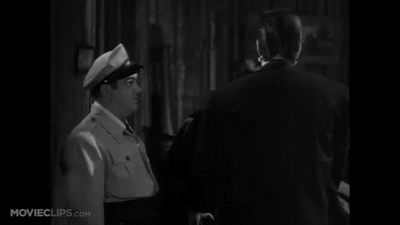 Abbott and Costello Meet Frankenstein (1948)-
"Two hapless freight handlers find themselves encountering Dracula, the Frankenstein Monster and the Wolf Man."
4.5/5- To me the best of the Abbott and Costello movies. Classic laughs with classics monsters and just a fun time. It makes me laugh every year and is a much need break from all the horror this season.
---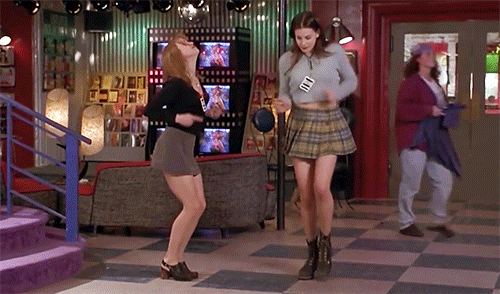 Empire Records (1995)
"A day in the life of the employees of Empire Records. Except this is a day where everything comes to a head for a number of them facing personal crises – can they pull through together?" 
3.75/5- One of the movies that defines teens of the 90's like a time capsule with a great soundtrack, fun characters and some lovely ladies. This is one of those movies I could watch weekly and not get tired of viewing.
---
Hold The Dark (2018)
"After the deaths of three children suspected to be killed by wolves, writer Russell Core is hired by the parents of a missing six-year-old boy to track down and locate their son in the Alaskan wilderness."
3.5/5- Saulnier knows brutal violence and he knows how to make the viewer feel the impact of that violence. Gorgeous cinematography in a bleak setting and some solid performances. However, there isn't much impact between the violence to help round out the ambition of the film. I'll take his average over most any day of the week though.
---
From the 'tubes-
A Horror Tribute
That's it for another What's On The Grill?, folks!
Tell us about what YOU'VE been watching lately in the comments below! Any great shows that caught you off guard or movies that rocked your world?
Sound off in the comments!