Welcome Exiles to this week's  What's On The Grill?, the weekly mini-review corner where we get to blast about whatever we've caught recently, feasted on with our eyes as some say.
This week on the grill: Off to a good start on my 31 Days of Halloween watch list with four movies in the bag as I watched a fun ride through a haunted theme park, the Freeling family trying to move on, a trippy futuristic sci-fi horror, and a classic French horror film. Enjoy!
---
Hell Fest (2018) 
"A masked serial killer turns a horror themed amusement park into his own personal playground, terrorizing a group of friends while the rest of the patrons believe that it is all part of the show."
Full review here
---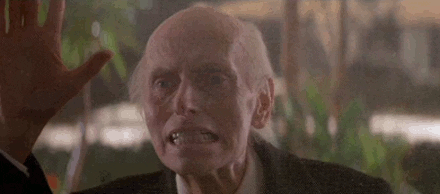 Poltergeist II: The Other Side (1986)
"The Freeling family have a new house, but their troubles with supernatural forces don't seem to be over."
3/5- Nowhere near the original but still has enough thrills for a satisfying watch. Needed more Reverend Kane. Man was frightening when I was a child.
---
Beyond the Black Rainbow (2010)
"Despite being under heavy sedation, a young woman tries to make her way out of the Arboria Institute, a secluded, quasifuturistic commune."
3/5- A futuristic throwback to 2001 and some Cronenberg (among others) with great visuals, atmosphere and synthesizers in full effect but moves at a snails pace and is ultimately a let down. Some decent chills felt like it left a lot on the table as well.
---
Eyes Without a Face (1960)
"A surgeon causes an accident which leaves his daughter disfigured, and goes to extremes to give her a new face."
4/5- A classic for good reason. It's like a demented fairy tale that is technically well done and a recommendation for those who enjoy older films or wanting to broaden your horizons. I found it humorous, while reading about the film, that audiences were fainting during the first screening of the film but for being 1960 it makes sense that they hadn't seen too many like it for it's time.
---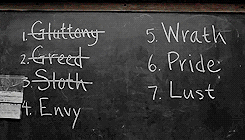 Seven (1995)
"Two detectives, a rookie and a veteran, hunt a serial killer who uses the seven deadly sins as his motives."
4.5/5- Damn near flawless thriller. Brutal scenes that stick with you long after you stop watching. Just a doom and gloom show with some fine acting from Freeman and Spacey, who made a fantastic villain. Pitt's best acting was in the finale. As all great movies do, it raises interesting some interesting questions.
---
TV Watched-
Maniac– Episodes 6-10
"Two strangers are drawn to a mysterious pharmaceutical trial that will, they're assured, with no complications or side-effects whatsoever, solve all of their problems, permanently. Things do not go as planned."
3/5- So I finished it and it was okay overall. It's creative and imaginative. Stone gave a solid performance and Sally Field was a nice addition but it seemed more in love with itself instead of trying to get the viewer to love it. Nothing engaging ever happens to make me care about anything going on. Supposed to be a satire? Or tongue in cheek? But was not funny in the slightest to make that stuff hit home. Jonah Hill was unbearable and was only interesting for maybe 5 minutes throughout 10 episodes. I'm sure some will love it though.
---
Parks and Recreation– Season 4
I just love this show.
---
From the 'tubes-
Batmetal forever!
That's it for another What's On The Grill?, folks!
Tell us about what YOU'VE been watching lately in the comments below! Any great shows that caught you off guard or movies that rocked your world?
Sound off in the comments!