Welcome Exiles to this week's  What's On The Grill?, the weekly mini-review corner where we get to blast about whatever we've caught recently, feasted on with our eyes as some say.
This week on the grill: Some Burt Reynolds gems, a childhood game come to the big screen, a different kind of action thriller, some spidey fun and a haunting mystery miniseries. Enjoy!
---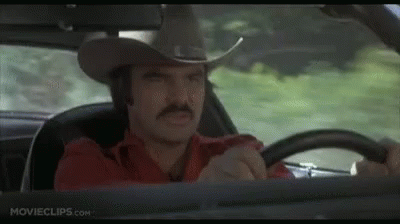 Smokey and The Bandit (1977)
"The Bandit is hired on to run a tractor trailer full of beer over state lines, in hot pursuit by a pesky sheriff."
Burt Reynolds/5- Burt just being Burt. Sally Fields as adorable as ever. Great car stunts and fun 70's unabashed humor. Gleason is just gold and the real star of the movie. "There is no way, no way that you came from my loins. The first thing I'm gonna do when I get home is punch your momma in the mouth."
---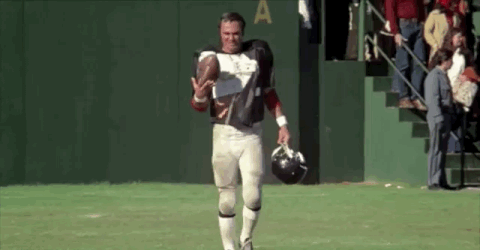 The Longest Yard (1974)
"A sadistic warden asks a former pro quarterback, now serving time in his prison, to put together a team of inmates to take on (and get pummeled by) the guards."
Burt Reynolds/5- One of my favorite Burt Reynolds, football and prisons films rolled into one. The cast of characters compliment each other and one of Burt's best performances imo. A real man's man movie. Gritty, humorous, violent with solid football action. 
---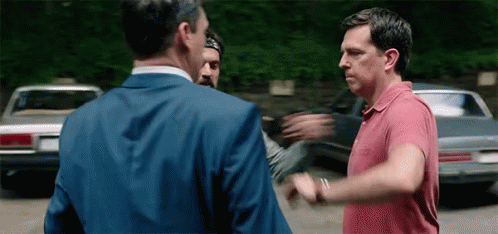 Tag (2018)
"A small group of former classmates organize an elaborate, annual game of tag that requires some to travel all over the country."
2.5/5- This just wasn't good. I chuckled a couple of times but every joke and bit just went on and on and they weren't that funny to begin with. It was just too absurd and not in a good way. The last 5 minutes of the movie was fun and the best part of the whole movie. I never felt like any of these people would be friends. Ed Helms and Hannibal Buress have over stayed their welcome. 
---
You Never Really Here (2018)
"A traumatized veteran, unafraid of violence, tracks down missing girls for a living. When a job spins out of control, Joe's nightmares overtake him as a conspiracy is uncovered leading to what may be his death trip or his awakening."
3.75/5- What I liked, I really liked. Ramsey's sort of treasure hunt style of story telling can be engaging and frustrating at the same time. We are given clues but not answers which is something I usually like. Here she was a little too ambiguous for my liking but I enjoyed the "not your typical action thriller" aspect. Phoenix puts on a solid performance but if I never see him without his shirt on again it will be a week too soon.  
---
Spider-Man 3 (2007)
"A strange black entity from another world bonds with Peter Parker and causes inner turmoil as he contends with new villains, temptations, and revenge."
3.5/5- I…I really enjoy this movie. I know this one gets dumped on quite a bit and I can agree there were things that could have been better but I am just entertained by it every time I watch it. Emo Peter is just hysterical. Fights scenes are fun, it's all over the place and filled to the brim but it just all works for me as a mindless popcorn flick. Come to think of it, I have enjoyed every Spider-Man movie.
---
TV Watched–
Sharp Objects (2018)
"A reporter confronts the psychological demons from her past when she returns to her hometown to cover a violent murder."
4.25/5- This was an HBO miniseries that is an extreme slow burn but never let's go of your attention mainly do to a superb performance by the delicious Amy Adams. Patricia Clarkson is one the best worst moms in the history of moms on TV and film. I mean up there with Mommie dearest and Margret White level of bad moms.
---
Archer– "The Man From Jupiter" S3 E4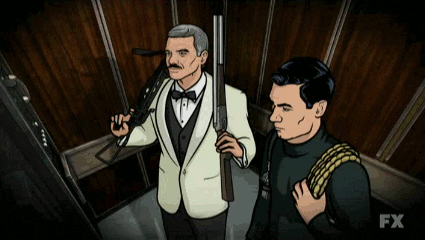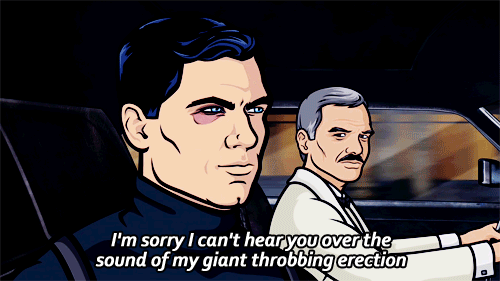 That's it for another What's On The Grill?, folks!
Tell us about what YOU'VE been watching lately in the comments below! Any great shows that caught you off guard or movies that rocked your world?
Sound off in the comments!